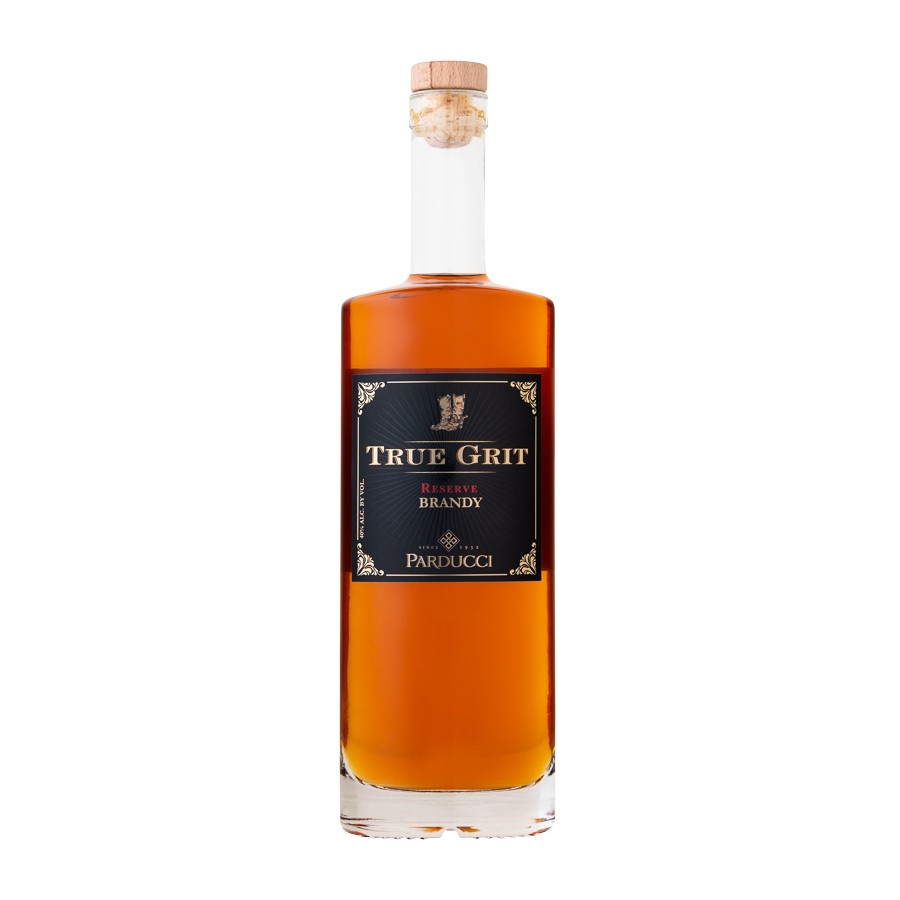 True Grit Reserve Brandy
Like the rest of us, wine is subject to the ravages of time. However that doesn't have to be the end of the story. Once heated to approximately 172 °F, the captured distillate is not subject to such suffering. The spirit that has started as wine, is now brandy. In it's new body it's in a perpetual state of perfection.
SHIPPING ONLY AVAILABLE WITHIN CALIFORNIA
Wine Profile
Production Notes
Bottle shape may vary.