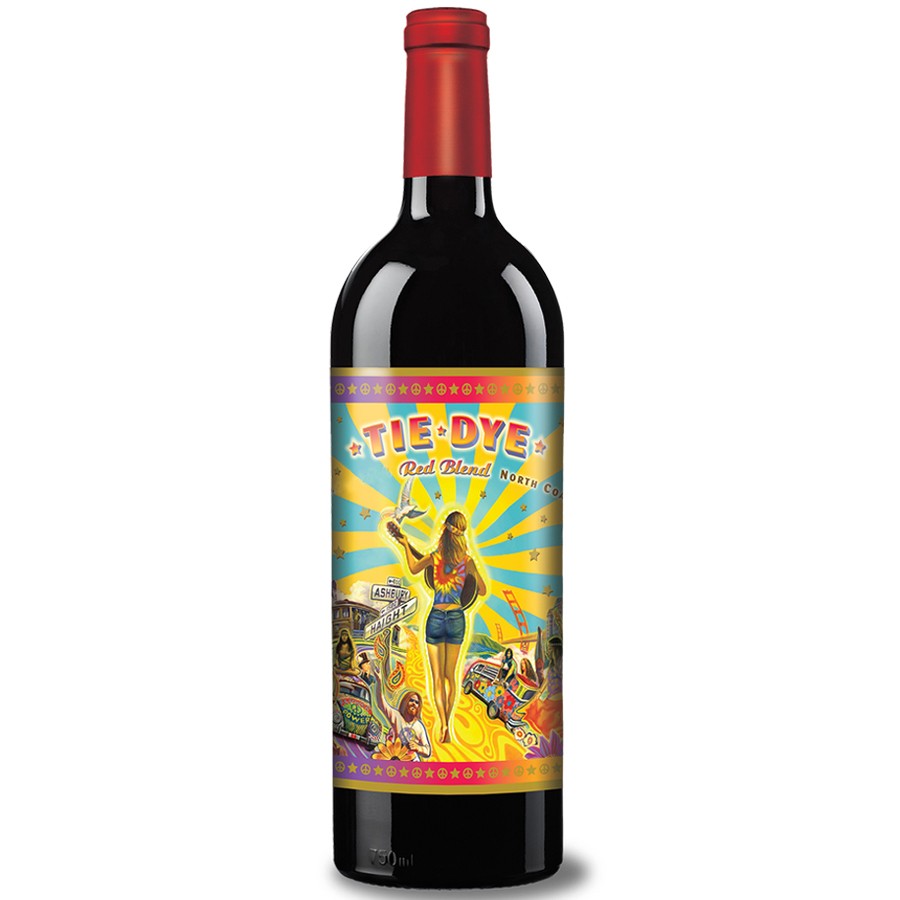 2017 Tie-Dye Red Wine Blend
The wine has an intense ruby color with luscious aromas of black currant, dark cherry, boysenberry, raspberry and blueberry along with cedar, caramel, clove, cinnamon and a hint of roasted coffee.
Tie-Dye Red Blend is the wine with ultimate harmony. We start by carefully selecting unique varietals that each bring distinctive aroma and flavor characteristics to the final blend. Syrah's structure provides the backbone while the Petite Sirah adds density, rich color and texture. The Cabernet Sauvignon, Merlot and Grenache add deep dark red and black fruit aromas and flavors completing the blend with a silky mouthfeel and a complex fruit-forward expression.