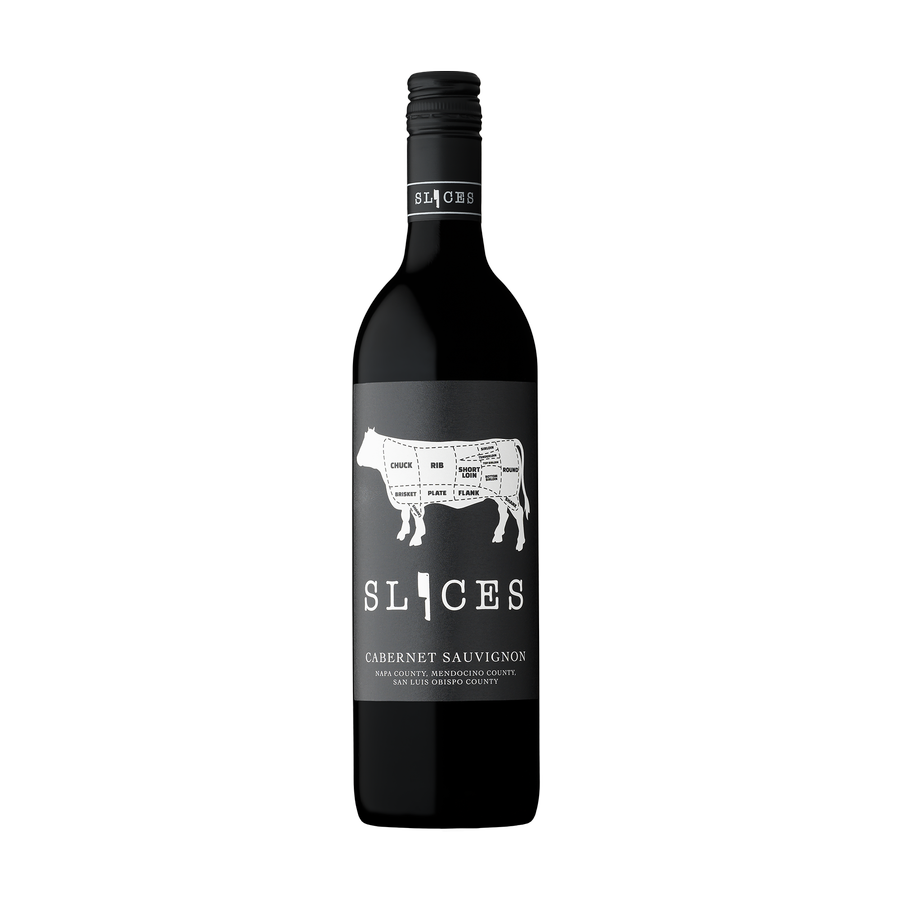 2021 Slices Cabernet Sauvignon
Dark fruit, blackberry, and warm baking spices tantalize the nose, leading to a supple wine that balances juicy flavors of pomegranate and black cherry with hints of cinnamon and clove. Nicely structured with soft tannins and a full finish.
From burgers to prime rib, Slices pairs perfectly with any hearty meat.
Currently cannot ship to: AL, AR, DE, IN, KY, LA, MS, MT, NJ, NC, OH, OK, RI, UT, VA, WV, WY.
Silver | Sunset International
Wine Profile
Vineyard Notes
Tri County: Napa, Mendocino, and San Luis Obispo
Food Pairing Notes
Beef, or whatever you eat with your wine.