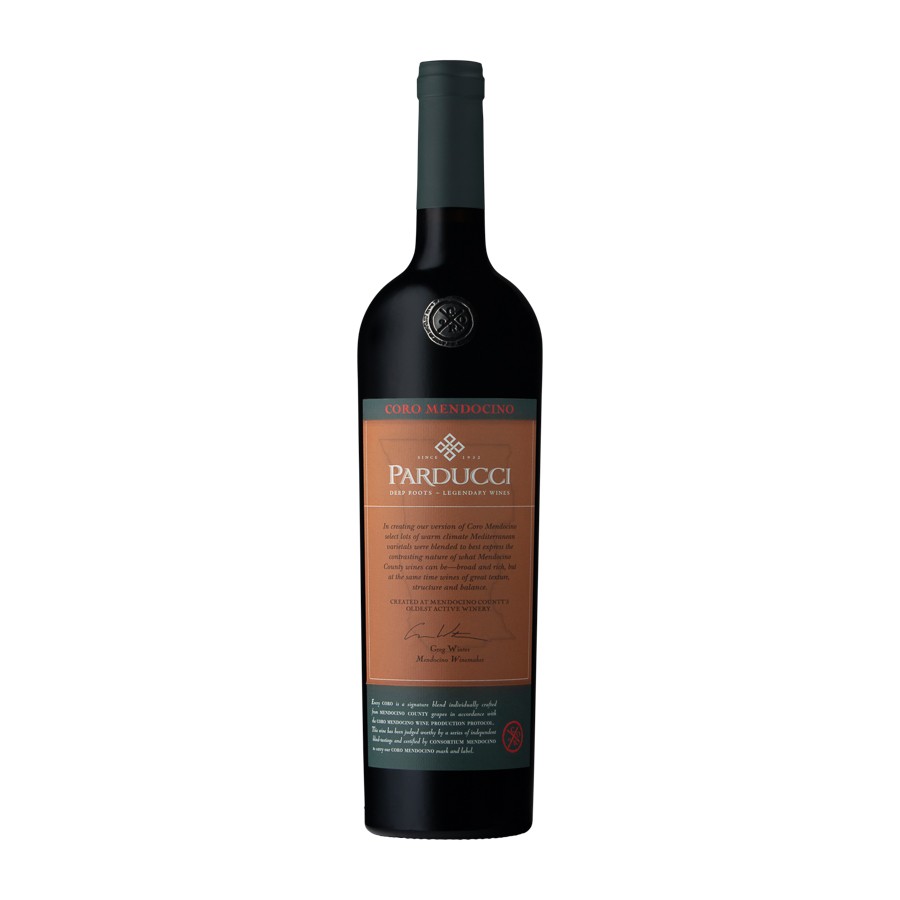 2017 Coro Mendocino
This regal wine offers aromas of black currant, cedar and sage. The broad palate boasts firm tannins and rich fruit flavors of red cherries and currants, which blend nicely with spicy notes of black pepper and anise.
Blend of 53% Zinfandel, 24% Petite Sirah, 20% Syrah, and 3% Carignane.
Wine Specs
Appellation
Mendocino County
Wine Profile
Vineyard Notes
Each Parducci Coro Mendocino wine is crafted at Mendocino County's oldest active winery exclusively from 100% Mendocino County fruit.
Winemaker Notes
In creating the Parducci rendition of Coro Mendocino, we select lots of warm climate Mediterranean varietals were blended to best express the contrasting nature of what Mendocino County wines can be—broad and rich—but at the same time wines of great texture, structure and balance.
Other Notes
Coro means 'chorus' in the Romance languages and is reflective of the spirit of Coro Mendocino—many voices singing the same song. Parducci is honored to add its distinctive voice to Coro Mendocino, America's first juried regional wine project. Learn more at CoroMendocino.com.